2020 - Trojoslavy - narozeninová párty v Dolní Lutyni - 8. května
Tak rok se opět s rokem sešel, stejně jako my se sešli v DL na narozeninové párty na zahradě u našeho syna Jirky za přítomnosti všech tří dětí, jejich rodičů a nás nejstarších. V době stále koronavirové, nicméně bez roušek, neboli náhubků jsme oslavili narozeniny Zdenky, Kačenky a Ondráška. Jako obvykle všichni byli obdarováni, nejvíce vnoučata ze všech stran a byli jsme pohoštěni vynikající krmí, Jirkou připravenou na grilu. Samozřejmě také pitím, co hrdlo ráčilo. Dlužno podotknout, že náš milovaný syn pro nás do Havířova přijel a taktéž po skončení oslav nás odvezl, za což mu budiž dík. Jako obvykle, dění se soustředilo kolem nejmladší Kačenky, která se předváděla s novou hrou, ve které konkurovala tatínkovi při "chytání ryb" a jakmile ji hra přestala bavit, předvedla své umění jízdy na kole. S potěšením jsme konstatovali, že nepotřebuje žádná přídavná balanční kolečka
V noci z úterý na středu (31. 1. – 1. 2.) proběhne úplná odstávka Rajčete v době od 22:00 do 04:00. Děkujeme za pochopení.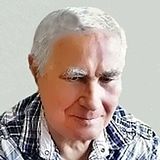 2020 - Trojoslavy - narozeninová párty v Dolní Lutyni - 8. května
Content will continue after the ad
Continue below for more content
Delete photos and videos from the album
Select all photos or videos you want to delete and confirm the action.
Title
2020 - Trojoslavy - narozeninová párty v Dolní Lutyni - 8. května
Description
Tak rok se opět s rokem sešel, stejně jako my se sešli v DL na narozeninové párty na zahradě u našeho syna Jirky za přítomnosti všech tří dětí, jejich rodičů a nás nejstarších. V době stále koronavirové, nicméně bez roušek, neboli náhubků jsme oslavili narozeniny Zdenky, Kačenky a Ondráška.

Jako obvykle všichni byli obdarováni, nejvíce vnoučata ze všech stran a byli jsme pohoštěni vynikající krmí, Jirkou připravenou na grilu. Samozřejmě také pitím, co hrdlo ráčilo. Dlužno podotknout, že náš milovaný syn pro nás do Havířova přijel a taktéž po skončení oslav nás odvezl, za což mu budiž dík.

Jako obvykle, dění se soustředilo kolem nejmladší Kačenky, která se předváděla s novou hrou, ve které konkurovala tatínkovi při "chytání ryb" a jakmile ji hra přestala bavit, předvedla své umění jízdy na kole. S potěšením jsme konstatovali, že nepotřebuje žádná přídavná balanční kolečka
Settings
Public album
Anyone can see the album.
Available only for 18+
Only people who have confirmed their coming of age can see the album with 18+ content.
Hidden album
Only people who know the exact address of the album can see that.
Locked album
Only people who enter the code you set can see the album.
Create photo gifts
From albums and photos on Rajče or even from a computer disk; you can easily and quickly create various photo gifts for yourself or your friends.